Some things were meant to be together – kinda like t-shirt & jeans, peanut butter & jelly, love & happiness and nothing comes close to love & happiness than zebra & hot pink…well…for me at least! This past weekend, we celebrated Avery's 2nd Birthday in all "chicness" and I have to say it wasn't so shabby! This milestone was a special one for Avery who is near and dear to my heart and because she sits so closely to my heart, it was only natural for me to have a hand in the party. I had to do something…at least one thing….okay, okay…a few things! It's really becoming an obsession – kinda like plopping your finger into a birthday cake to get a lick of icing. It's just that satisfying.
I always seem get in over my head and bite off more than I could chew, so in true Navy fashion I made the invitations and Avery's birthday outfit complete with Chucks encrusted with bling and pink ribbon laces to match!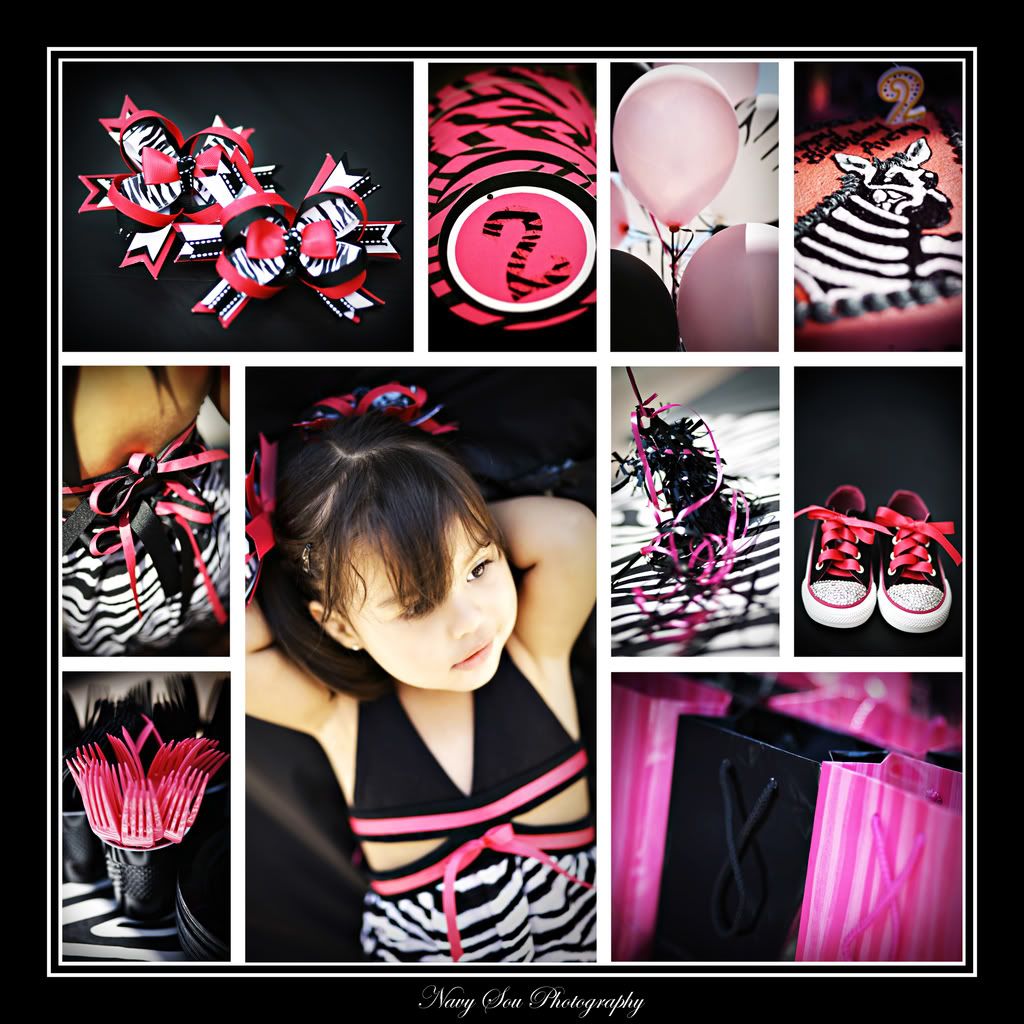 Avery's actual birthday was on Thursday, so we took the girls out to Adventure City for a pre-birthday celebration. I couldn't help but to put the girls in these empty phone booths when I saw them. Call me crazy, but I luv it!